Bring clients back into the exam room with Instant video.
Keep staff safe & free phone lines.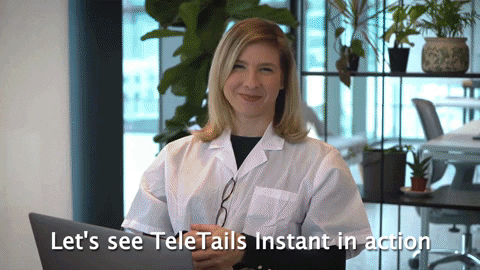 "TeleTails Instant has been a great way for clients to feel involved with their pet's examination while they wait in the car. Clients have been very excited about this option, and we have found it to be easy to use."
Marianne Bailey, DVM
Owner, Queenstown Veterinary Hospital
Veterinary teams can start a live video session in seconds.
​
Improve client contact during exams
connect with clients face-to-face via a video session with just one click and no downloads.
​
Keep staff safe
Invite a client to an Instant video session to take patient history or deliver exam updates immediately.
​
Free up phone lines
No more busy signals! Use Instant on a computer or mobile device.
Ideal for curbside
drop-offs & rechecks.
Access your archived sessions and manage multiple users and consultations in one dashboard.